NUCALA is indicated for the add-on maintenance treatment of chronic rhinosinusitis with nasal polyps (CRSwNP) in adult patients 18 years of age and older with inadequate response to nasal corticosteroids.
For your patients' nasal polyps
Help bring back
balance by...
Key secondary endpoint: Time to next nasal polyp surgery up to Week 52: 57% reduction in the proportion of patients who had surgery with NUCALA + SOC vs placebo + SOC, HR: 0.43; P=0.0032.1
Secondary endpoint: Median change from baseline in SNOT-22 total score at Week 52; NUCALA + SOC, 30-point improvement vs placebo + SOC, 14-point improvement; P=0.0032.1
HR=hazard ratio; IL=interleukin; LS=least squares; SNOT-22=sino-nasal outcome test (22-item); SOC=standard of care; VAS=visual analogue scale.

NUCALA is the only
anti-IL-5

approved for CRSwNP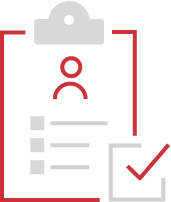 Get your patients started
with NUCALA
Steps for accessing NUCALA and other helpful resources for your nasal polyp patients and practice.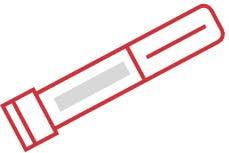 Administering NUCALA
NUCALA gives appropriate patients the option to self-administer at home.