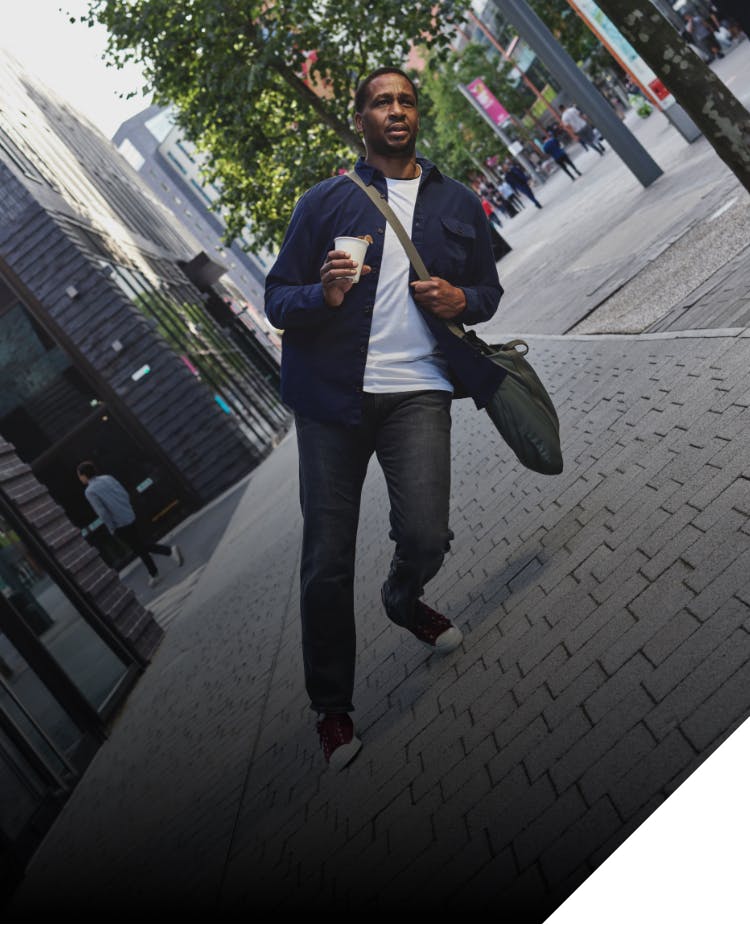 For your patients' severe
eosinophilic asthma
Help bring
back balance
By preventing exacerbations
& by reducing daily OCS dose
NUCALA is indicated for the add-on maintenance treatment of adult and pediatric patients 6 years and older with severe asthma and with an eosinophilic phenotype. NUCALA is not indicated for the relief of acute bronchospasm or status asthmaticus.



†Real-world study: Prespecified interim analysis of a 2-year prospective, observational cohort study (N=368). Secondary objective (shown above): Post-exposure NUCALA 0.27/year vs baseline 1.14/year; rate ratio 0.23 (95% CI: 0.18, 0.30). Primary objective (Exacerbations/year): Post-exposure NUCALA 1.43 vs baseline 4.63 (69% reduction; rate ratio 0.31; 95% CI: 0.27, 0.35). Results are descriptive. Study limitations: May not reflect final results. Real-world studies are designed to evaluate associations among variables and not to definitively establish causality. Limitations important when interpreting results: no comparator arm; differences in patient populations and data collection vs randomized controlled trials.2

§4.5-year open-label study: Assessed safety, immunogenicity, and efficacy of NUCALA (N=347). Secondary endpoint: Mean exacerbations/year: 0.68 (95% CI: 0.60, 0.78) with NUCALA + asthma controller in all patients; based on exacerbations reported from the time a patient enrolled until study withdrawal (median duration 3.8 years). Rate prior to study start was 1.74.4 Results are descriptive.

*Trial 2: 32-week placebo controlled study (N=576) Primary endpoint: Frequency of exacerbations. NUCALA+SOC 0.83/year, placebo+SOC 1.74/year, P<0.001. Secondary endpoint: Frequency of exacerbations requiring hospitalization and/or ED visit. NUCALA+SOC 0.08/year, placebo+SOC 0.20/year, P=0.02.1

‡Trial 3: 24-week placebo-controlled study (N=135); Sensitivity analysis to the primary endpoint. NUCALA+SOC 95% CI: 20.0, 75.0; placebo+SOC 95% CI: -20, 33.3.3 Results are descriptive.


The targeted therapy for 4 eosinophil-driven diseases
NUCALA is for the:

Get your patients started with NUCALA
Steps for accessing NUCALA and other helpful resources for your SEA patients and practice

Administering NUCALA
NUCALA gives appropriate patients the option to self-administer at home.
CI=confidence interval; ED=emergency department; IL=interleukin; MOA=mechanism of action; OCS=oral corticosteroid; SOC=standard of care.